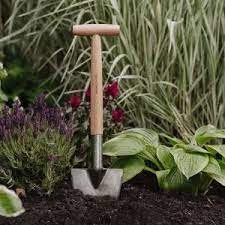 We can certainly feel Spring is knocking on the door, with brighter evenings, lambs in the fields and daffodils, snowdrops and crocus showing plenty of colour and lots of perennial plants starting to burst into flower. Herbaceous perennials - plants that die back into the ground to over winter and start to re-emerge in Spring - these plants are a fantastic way to provide interest and seasonality in your garden - be that in beds or containers and in the majority of cases are really easy to grow and very rewarding, providing colourful flowers year after year.  Many perennials make good cut flowers and lots of the compact varieties are excellent for growing in pots and containers and lots are very attractive to pollinators. There are perennial plants for pretty much every situation and combining them with some evergreen shrubs, grasses and annuals will help build up displays that provide interest all year round.
Some of my own favorite and ones that look particularly good right now and will hold well into the Spring and early Summer include the likes of the real traditional favorite, cottage garden perennial Erysimums or Wallflowers; these are scented plants that flower for months - they grow about 45cm or a foot and a half high and spread around 50cm. They have a great bushy habit and give great colour early in the season - we've lots of them in flower in the garden centre at the moment. Grow them in moist, well drained soil in sun or partial shade. They provide nectar for bees and butterflies and with such long flowering and low maintenance they're a must for mixed beds and borders with lots of varieties available, Winter Charm, Bowles Mauve and Poem Lilac are fantastic ones to choose from but there are plenty of varieties and colours that are worth planting.
Another beautiful perennial that will grow in difficult conditions that's just starting to flower is Iberis or perennial candytuft. Iberis is tolerant of poor soils and difficult conditions. These reliable spreading plants will pack a punch of colour at the edge of the border or in the rock garden, it has dark green leaves that are there year round and intense white flowers. It grows to about 30cm or one foot high with a similar spread, the flowers last through Spring into early Summer. Great in rockeries or at the edge of a bed or in container displays. Makes a great filler for crevices in walls or between the stones of walkways. It is also effective as ground cover. Give it a light cut back when it finishes flowering to keep it compact - but the white flowers are a real highlight. They are particularly bright,so definitely keep an eye out for them. Iberis Snowflake is an excellent variety and well worth growing.
One of our best selling perennial or alpine plant is Campanula, and the variety "Porto" is a fantastic variety, it's a low-growing perennial with evergreen leaves. Lovely bell-shaped violet-blue flowers on branching stems, it gets an abundance of flowers and they last for ages - you'll see some of them flowering from early spring to late summer, months of flowering. They're suitable for rockeries, gravel beds, crevices in walls, containers, garden edging - so lots of places you can plant them. They like a sunny or partial shaded area in moist well drained soil - they don't do well in wet ground, plant them with lots of compost and once you see them you'll know why they are such a popular plant - lots of varieties available but my own favorite is Campanula Porto
A familiar plant to lots of gardeners is Saxifraga, these are easy to grow and suitable for lots of locations, particularly good in rockeries, beds, wall crevices and can be used in containers also - so very versatile plants - they've evergreen, low growing - to a height of about 10cm/4 inches - they form a matt or cushion of foliage with beautiful flowers held up on fine stems - the flowers come in reds pinks and whites - and flower from Spring to Summer - showing plenty of colour right now, staying small and compact - a real tidy flowering perennial -  two varieties that I prefer are Peter Pan & Saxony White - really easy to grow, no maintenance and flower every year.
And lastly a fantastic plant for gardens and containers is Forget Me Not or Myosotis, as spring advances, it becomes a carpet of rich blue flowers, which form the perfect background to wallflowers and tulips and a beautiful addition to containers. Happy to grow in sun or shade, they'll self seed quite freely so you'll have flowers year after year
So plenty of easy to grow plants and versatile for different situations in beds or containers
A few jobs for the week ahead:
Feed fruit trees and bushes by sprinkling sulphate of potash or Osmo Pro Bloom fertiliser around the base to encourage fruiting 

Ornamental grasses can be cut back or tidied up - evergreen grasses can have any dead material removed and deciduous grasses can be cut back hard to help rejuvenate them  

With Spring soon approaching you can dig some farmyard manure into beds to condition and enrich your soil - they're on offer at the moment buy 2 get 3rd free

Roses can be cut back and then tidy around the base and give a handful of feed or mulch with manure

Winter tree wash can be applied to trees and roses - this will help remove any overwintering unwanted bugs and keep your plants pest and disease free

Blackcurrant bushes can still be pruned by cutting out some of the oldest branches down to the base, keeping the younger more productive branches and creating a nice open goblet shape

Seed potatoes can be Chitted or sprouted at this time of year - this is done in light, frost free conditions and will help give an earlier harvest and a bigger yield - line them up on a seed tray or an egg carton to keep them in position
For any help or advice, pop into Keanes Garden Centre and we'll look after you.
All the best,
Tom Stewart