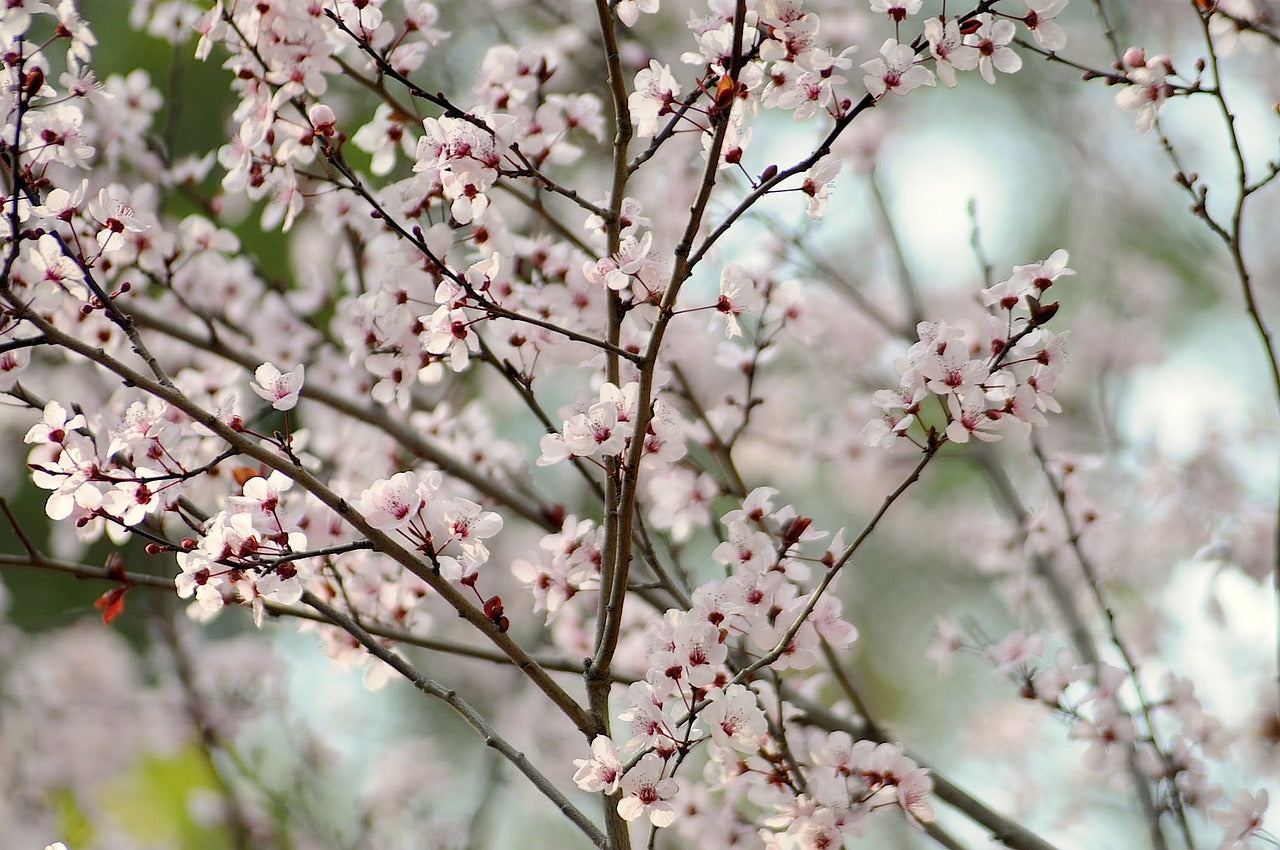 Autumn is one of the best time for planting trees - the soil is still moist and warm so the trees settle in comfortably and the growth rate of the trees has slowed down, so they're not busy growing and find it easy to settle in to their new location and establish a good root system before they get busy growing in Spring. As always, prepare the ground by digging over the soil - digging a square hole that's slightly wider than the root ball of your tree - this encourages the tree's roots to spread via the corners - fork the sides of the hole to make sure the soil isn't compacted. Plant with the top of the root ball level with your own soil - so avoid planting too deep. Tease out and unwind any circling roots to encourage the roots to spread and back-fill your soil and compost around the root ball of the tree and firm in with the heel of your foot. Always best to use a tree stake and rubber tie to prevent any wind rock and keeping a weed and grass free circle of around 2 or 3 feet at the base of the tree, covered over with some bark mulch leaves a nice tidy finish. When it comes to selecting a tree that packs a punch it's hard to beat a flowering Cherry Blossom and there are lots of shapes, sizes and colours and there'll be a variety to suit almost any garden. They're famous for their beautiful blossoms but will also have great Autumn leaf colour and some varieties that have an attractive bark colouring. Lots of people comment on the fact that Cherry Blossoms don't have a very long flowering period - I've even had some customers in the garden centre saying that Cherry Blossoms are their favourite tree but aren't keen on planting one as they don't flower for long enough, which to me, makes no sense - if you like Cherry Blossoms get some in your garden and enjoy the beautiful Spring flower display regardless of how long they flower - it's definitely a case of quality over quantity in terms of the display they produce in Spring. Amongst some of my own favourite varieties include Prunus Shirotae - this tree produces masses of fragrant white flowers on dark branches and as it matures it develops more of a spreading/horizontal habit on top - it has a mature height of around 25 feet and a similar spread so suited for most gardens. It also has fantastic Autumn colour and has the RHS award of garden merit. An excellent specimen that flowers early, around mid April. It grows in most soil conditions, can tolerate exposure and is fully hardy. Probably my own favourite. Another spectacular choice is Prunus Kanzan - flowering a little later - late April to early May has an amazing display of double pink blossoms - it has a vase-like shape - spreading outwards and upright and has beautiful foliage with a slight copper tinge. It's best planted away from walls or footpaths as it can be shallow rooting and can cause hassle if too close - so plant them in the middle of a lawn and around 10 or 15 meters away from paths or buildings. It's a very adaptable tree, it can take coastal exposure and does best in a sunny location - picks up some lovely Autumn colour also - it's a real show-stopper. Prunus Nigra - the Black Cherry Plum is another fabulous choice - one of the earliest trees to flower in Spring. It has dark purple leaves and gets masses of pink blossoms that fade to white as they mature - a fantastic contrast against the dark foliage. It reaches around 30 feet when mature, quite tolerant of pollution, so is popular in urban areas, but you'll see plenty in rural areas - a very eye-catching tree that also gets great Autumn colour - the leaves turning a spectacular fiery shade. A few others to mention in brief include Amanogawa the flagpole cherry with upright columnar habit - excellent for small gardens or Tai-haku the great white cherry has large flowers and bronze foliage turning green in Summer - it's a large tree so allow it plenty of space or Shirofugen a perfect flowering cherry specimen for the medium-sized garden, graceful, spreading habit with white flowers that turn pink as they mature. So as you can see there's lots to choose from - they don't need much in the way of pruning - remove any dead or unwanted branches in Spring or Summer and keep them well watered for at least the first year after planting and in any prolonged dry spell - a bark mulch at the base will help retain moisture. So if you have some in your garden enjoy them next Spring and consider adding another one - if you don't have one now is the perfect time to get one in your garden.
A few jobs for the week ahead;
Planting

Winter Onions

and

Garlic

now in beds and containers will provide you with some tasty homegrown produce for next year - easy to grow and really tasty

Sow

Sweet Pea Seeds

in deep pots for early flowers next summer

Sow green manure seeds, an Autumn and Winter mix or Winter rye, rather than leaving soil bare over Winter

Set your lawn up for the Winter with some

Autumn Lawn Feed

and consider scarifying and aerating the lawn 

Plant up your Spring flowering bulbs -

Snowdrops

,

Daffodils

,

Tulips

,

Bluebells

,

Alliums

a lots more varieties - great for pots and beds - consider doing layer planting for maximum effect

Our

Pumpkin Patch

will be open from this weekend - call up - no charge and plenty of fun & entertainment for young and old alike!